Final image directly from renderer.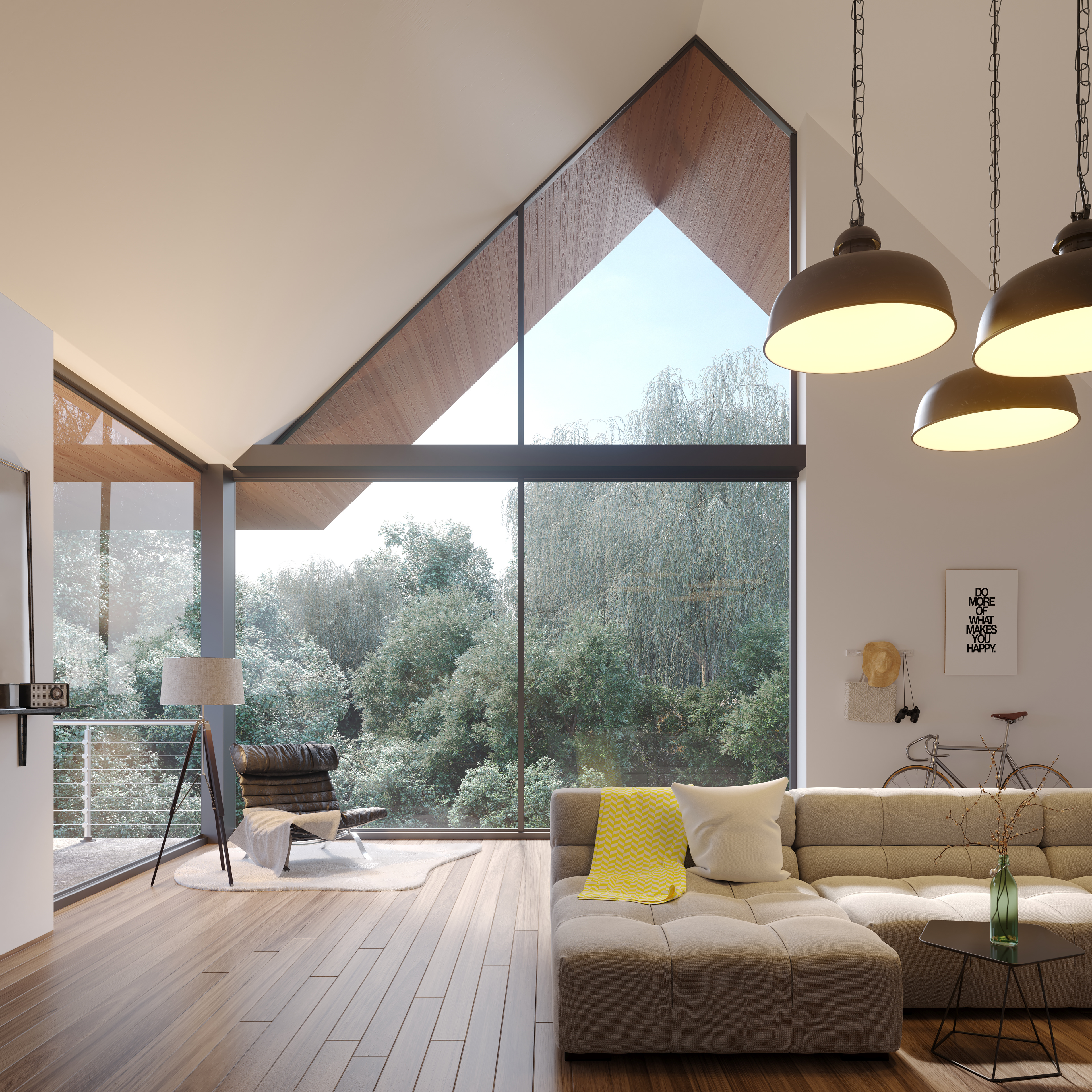 This is a personal project I did during a few days off. I've modeled my fair share of furniture the past few years so I chose to bypass the majority of the modeling stage by using assets that I already had in my library. Shout out to Dimensiva, Evermotion, and Andrey Mikhalenko for many of the assets! I created all the architecture, lighting, and most of the materials. Basically everything besides modeling :]
The goal of the project was to create an interesting clean interior scene. I also viewed this project as a chance to test my newly organized personal asset library. By doing this project I was able the strengthen the way the library is structured and change a few things before I make it permanent on my server.
Process

I started off large and worked my way down to the details. First thing I did was model all the architecture. I added the main furniture next since that's the backbone of the composition. I then filled in the background with trees to make sure the scene still kept it's interest and after the trees I added all the props. I thought the scene would look more organic with some blankets so I simulated those in Marvelous Designer.

Aside from a few minor tweaks I kept the same lighting that I created in the architecture stage so after I placed all the models all I had to do was texture.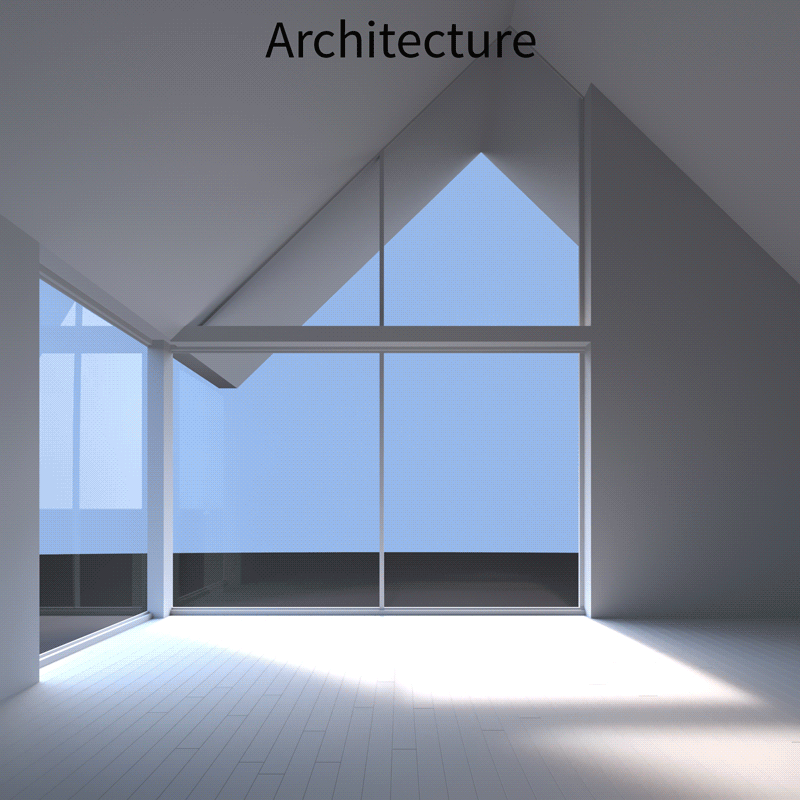 Whenever I create materials, I notice that I follow a regular format. I have my base material, with composite maps going into the dif, refl, gloss, and bump. Usually they're all driven by a single texture and manipulated through some curve magic in the output node. I got tired of dragging out all the same nodes for each new material so I made a "Starter Maps" material library that contains all of my most used maps and my starter material. I've had it like this for about a year now and I
highly
recommend it.
Here's what my starting library looks like: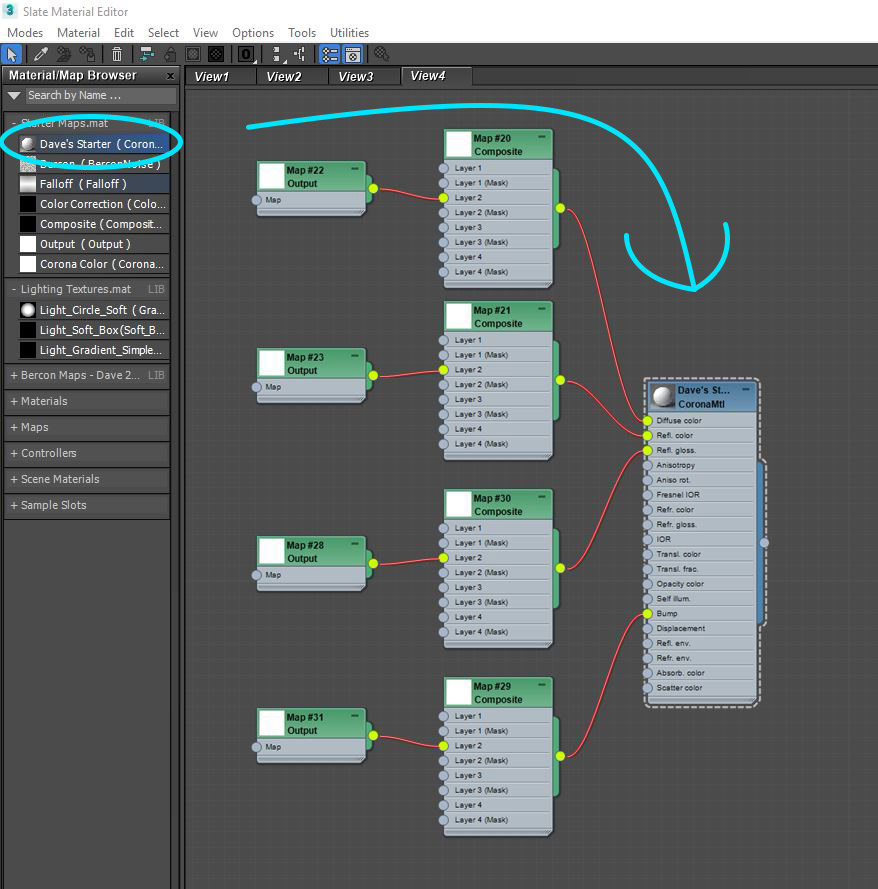 All the materials are relatively simple and there's not much special about them. Here's two of the more complex materials that I made. The first is the floorboards and the second is the fabric on the couch/pillow, and blanket on the chair.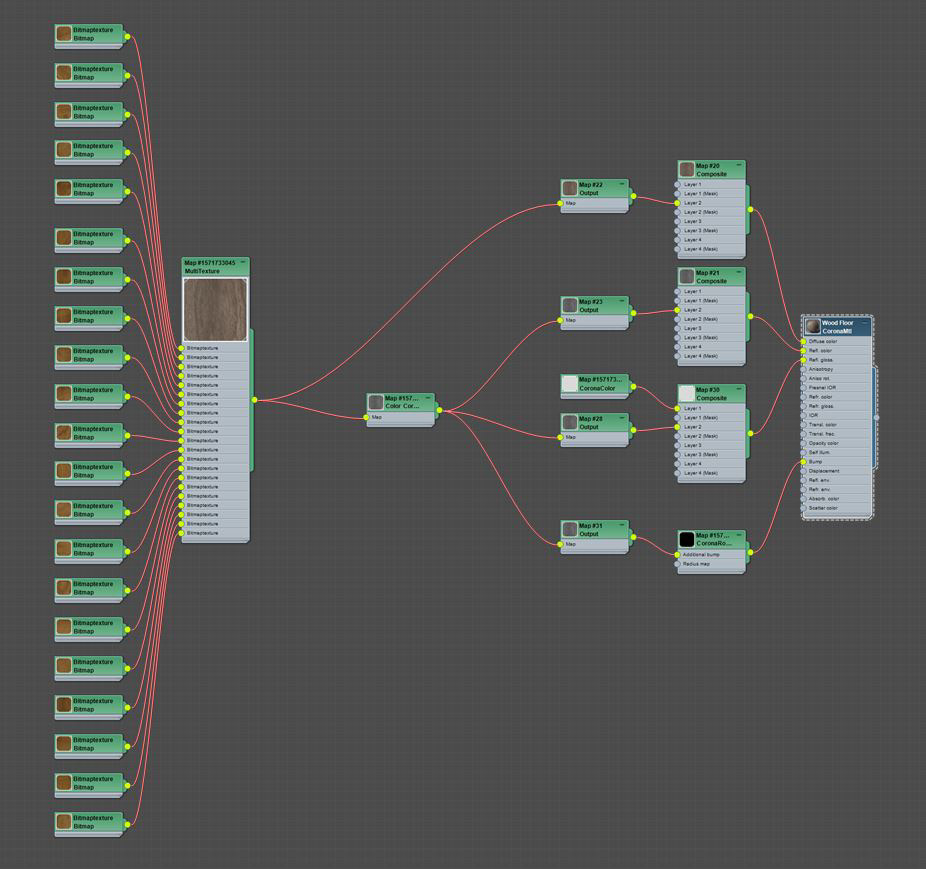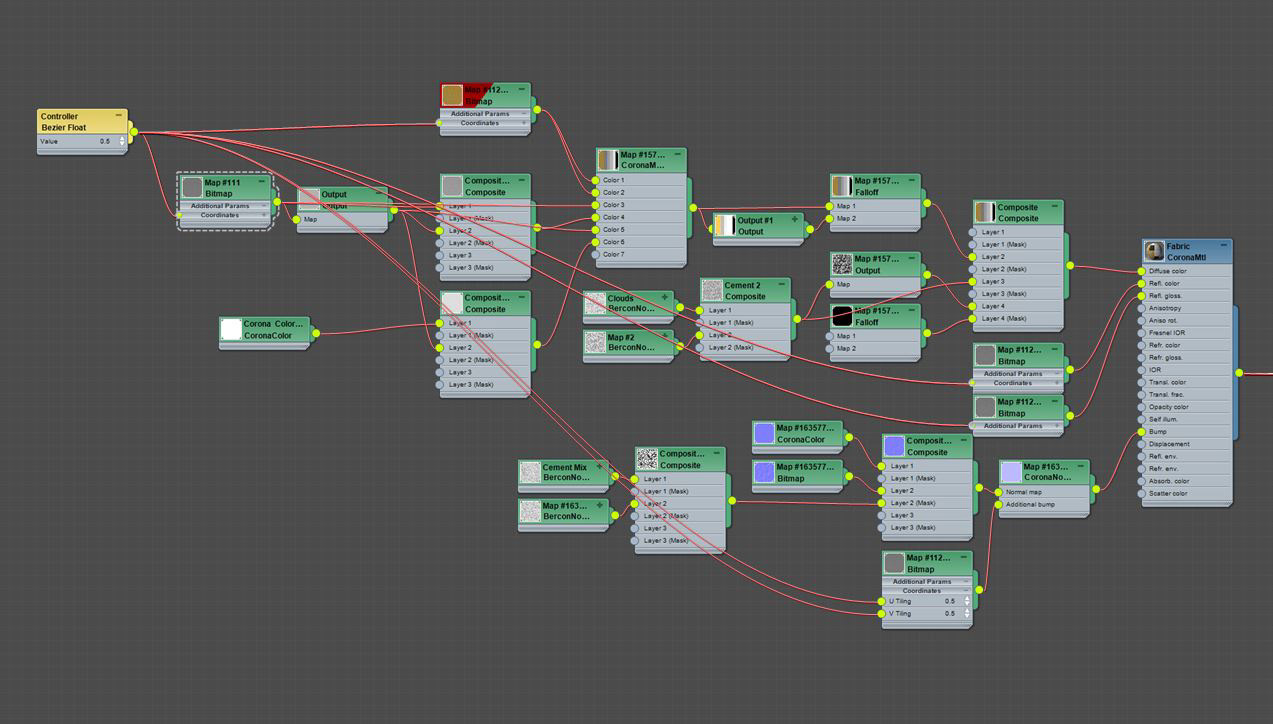 The trees are all straight from Evermotion. There's only three different trees in the scene but they're all rotated and scaled differently. Top down view:
All post production was done inside of Corona Renderer.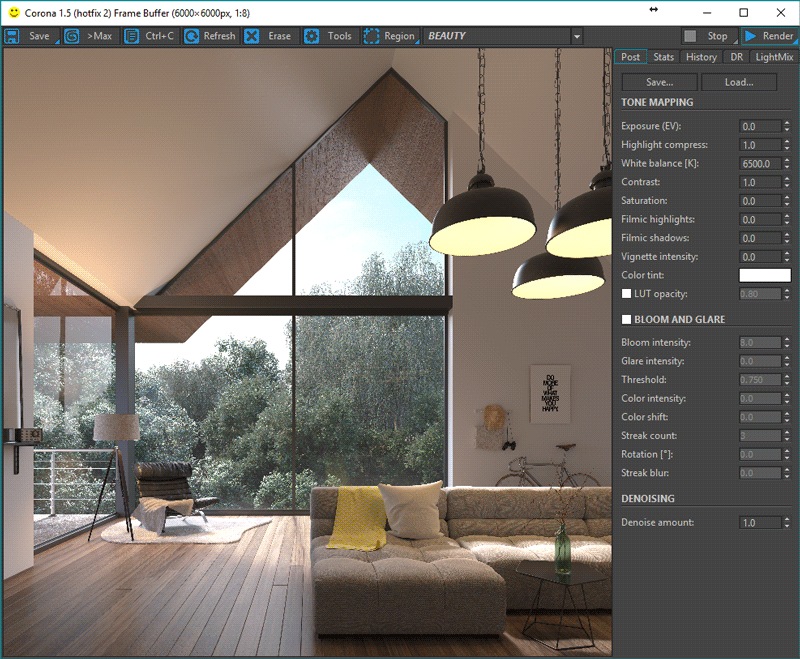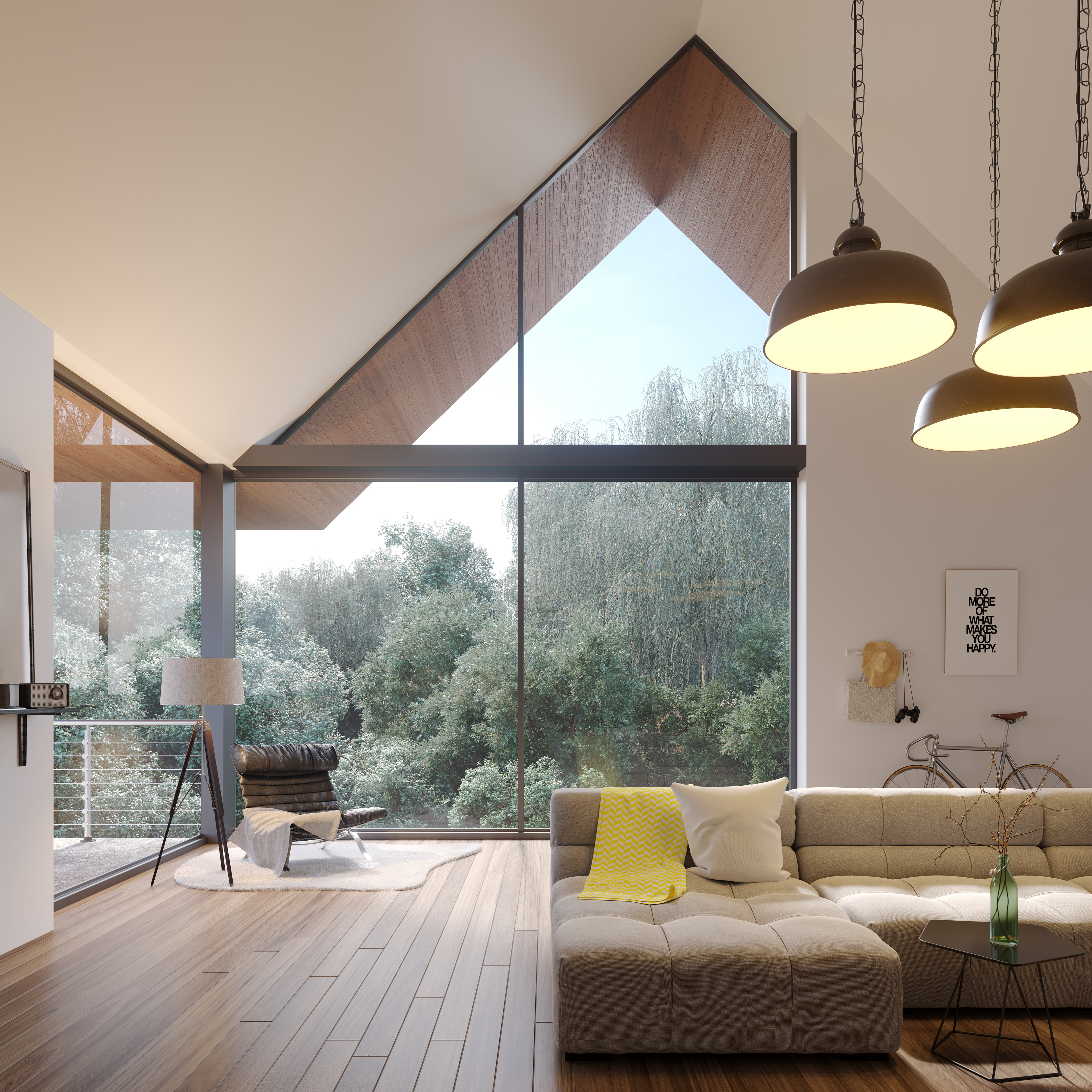 Thank you for looking! Please hit "Appreciate" if you learned something or found this breakdown interesting!